Worship at Memorial Baptist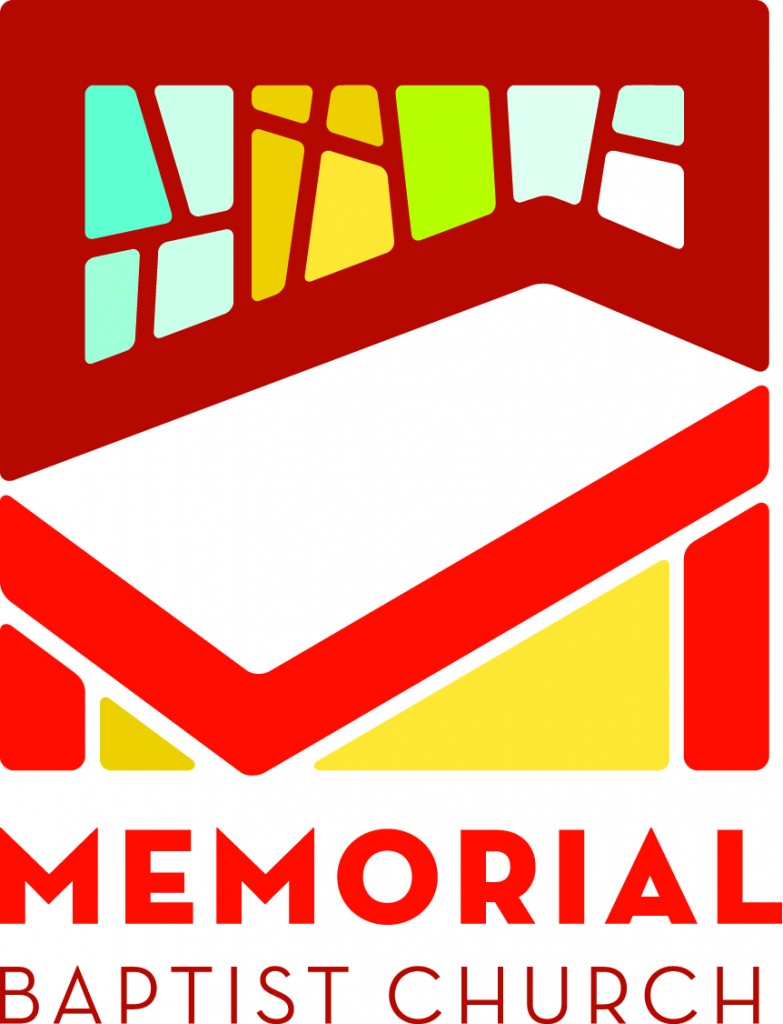 From September through May, two services are held each week. You will hear the same pastor preach his or her sermon and use the same scripture texts at both the 8:45 a.m. & 11:00 a.m. Worship Service at Memorial. It is the style of music, order of worship, and bulletin that is different at the two services.
Sunday Worship
Early Worship Service: 8:45 a.m. – 9:45 a.m.
Style: This contemporary worship is led by Memorials praise band, A Wing and a Prayer. You can expect any musical worship from hymns to U2! Most people sit on the right side of the sanctuary (in front of the screen.) This service is held from September through May of each year. There may be other weeks where a combined service is held at 11:00 a.m., usually on holidays. See the latest church bulletin for details.
The Gathering: 9:30 a.m. – 9:50 a.m.
Whether you are just arriving at church for 10:00 a.m. Sunday School or leaving early worship, all are invited to grab a cup of coffee, a home-made treat, and mingle in the Fellowship Hall! This is a time to touch base with friends and to help new guests find a Bible study community! The Gathering is held September through May of each year. The Fellowship Hall is located in the main building, behind the sanctuary.
Sunday School: 10:00 a.m. – 10:45 a.m.
CHILDREN:
Infants are cared for on the preschool wing which is located on the left as you enter the building.
Preschoolers (ages 2-4) meet in the preschool wing as well.
Children in Kindergarten through Third Grade meet at the end of the west hallway in the last room on the left.
Fourth and Fifth Graders also meet on the west hallway, about halfway down.
YOUTH:
Sixth through Eighth Graders and High School students meet in our Family Life Center which is located right behind the church on Judge Taylor Rd. It is the small white building beyond the playground.
COLLEGE: ask an usher for location.
ADULTS:
There are many classes offered for adults on Sunday morning! An usher will be happy to help you find a class.
Traditional Worship Service: 11:00 a.m. – 12 noon
Style: This traditional worship service is led by our chancel choir and music ministers, Dr. Phil and Susan Morrow. You can expect to use hymnals for most songs and the styles can be anything with an international flavor to old Baptist favorites! Hold onto your bulletin for prayers and liturgies during this service that blends centuries of Christian tradition into beautiful worship. The latest bulletin, linked above, will give you an idea of what to expect.
Childcare
Children are a vital part of our church family and are welcomed in all our services. The chatter of children in worship is beautiful music! If parents prefer, childcare is also offered during both worship services. Parents should bring children to the preschool wing, which is located to your left as you enter through the covered portico doors. Sunday School for preschool children and infants is also located in these classrooms. A volunteer will assist you in finding the correct room for your child.
Wednesday Nights
Children's Choir Rehearsal: 5:00 p.m. – 6:00 p.m.
Children in First through Fifth Grades are invited to join our childrens choir! Rehearsals take place in the Choir Room, which is located on the west hallway, about halfway down the hall.
Supper: 5:30 p.m. – 6:30 p.m.
Supper is served in the Fellowship Hall for all ages. Please make your reservations in the church office by noon on Monday, but if you forget, there is always extra. Supper is served September through May. Cost is $5 for adults and $3 for children (fifth grade and under). There is no charge for children under age 2. Menus are listed in the church bulletin each week and those with allergies should share that with the kitchen staff or church office.
Wednesday Night programs: 6:30 p.m. – 7:20 p.m.
Adults meet in the Fellowship Hall for Bible Study. Youth meet in the Family Life Center. Children meet on the west hallway in graded groups for missions study. Programming for youth is year-round, but is the only Wednesday night programming held during the summer months. The other programs run from September through May.
Chancel Choir Rehearsal: 7:30 p.m. – 8:45 p.m.
The choir rehearses in the sanctuary. Contact Dr. Morrow if you would like to join!